About Budget Stone
Custom Stone Countertops for your Kitchen, Bath, Bar or Office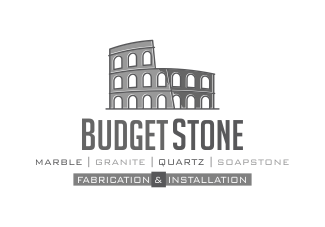 Budget Stone specializes in the fabrication and installation of beautiful stone products, including granite, marble, quartz and soapstone for commercial and residential applications.
Since the inception of Budget Stone, we have worked hard on sourcing and supplying quality counter-tops to our customers.
We stock and supply highest quality Quatz/Granite and Marble slabs and feel proud in the services we offer. We are committed to provide trusted service to our customers and we go extra mile to ensure our customer are satisfied with the stone they are selecting for their homes.
Our in-house fabrication will save you time and money!
We cater to residential or commercial projects irrespective of its size. Our unique collection of stone enables us to cater to customers with different budgets and requirements.
It is Our Mission
Budget Stone believes strongly in providing you with a stress-free custom counter-top experience. We offer superior granite, soapstone, quartz and marble products, with hassle-free installation at a fair price. Our customers are our number one priority.
We strive to continually exceed expectations by keeping the lines of communication open with our customers at all times.